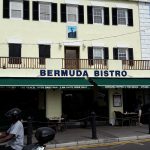 Hi, everyone.  A little Bermuda Bistro at The Beach news.
I will be returning to Bermuda to start a summer of shows at Bermuda Bistro at The Beach starting on Saturday, July 16, 2016, 7 pm – 10 pm.  There will be 5 shows per week for your listening, eating, drinking and partying needs!
Looking for a great place to vacation in July, August and September?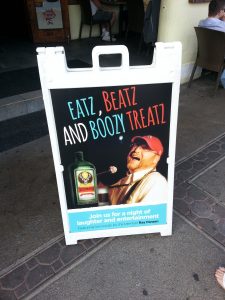 Well, year round really.  But, you can come party with me for a few nights during these months!
Enjoy some sun on Bermuda's pink sand beaches, play some golf on world-class courses, dine at some of the best restaurants on earth and experience the various nightlife options.
I have a bunch of friends playing up and down the street and around the island.  I can point you to some great shows from some of Bermuda's own favorite musicians and some favorite visiting entertainers from many countries!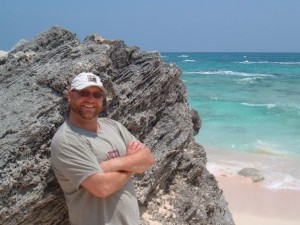 The summer nights in Hamilton, Bermuda kind of remind me of the old Bleecker Street vibe in NYC's Greenwich Village a decade or two ago.  You can go from pub to pub and find many different types of entertainment!
Bermuda also features many world-class museums.  Including the Bermuda Underwater Exploration Institute, Bermuda Aquarium Museum and Zoo, Royal Naval Dockyard and many others.  You can fill many a day with visits to these and many others.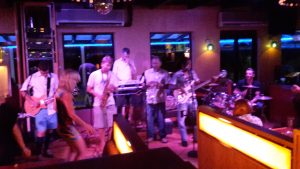 You can also find many water-sports options in Bermuda.  From St George's to Dockyard you can rent boats, jet-skis, wind surfboards, snorkel equipment and much more.  Find more about that here.
Maybe you are looking for a fishing trip?  Check out Reel Hot Fishing Charters or Jump dem Bones – Bonefishing in Bermuda.  Different styles of fishing but both are great fun!
Here is some Bermuda hotel information.  If you are interested in renting from a private individual, it is very easy.  Just use Bermuda Rentals or AirBnB and you can choose your accommodations and pay online!
Bermuda Bistro at The Beach
103 Front Street
Hamilton, Bermuda HMMX
tel:  441 292 0219
We haven't quite decided on a schedule yet, but, I will get it ironed out when I get there and will post forthwith!
I look forward to seeing you!