Bands with whom Ray has performed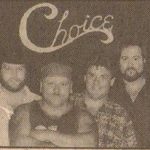 Choice – From 1985 'til 1997 (?) there was a band who entertained people all over Maine and a little bit in Canada.  This band was called Choice and they sometimes rocked and sometimes rolled.  Choice, the band, would play at the Medway DAV hall, Millinocket Elks, Pamola Motor Lodge in Millinocket, Shin Pond Pub, Stacey's Motel in Brewer, Lee Marlow's Country Club in Campbellton, New Brunswick, Canada, Keddy's in Presque Isle and many many more places.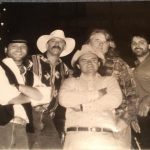 Savannah Sky – Live country dance band from the metropolitan New York City area in the 1990s.  Savannah Sky was well known for playing high-energy country dance music with a well rounded band of
singers/musicians.
The Big Apple Band – only videos – here is a playlist