The Ray Pasnen Band is a dedicated group of veteran musicians who have come together in Minden, Germany to play the best in classic rock, pop, country and rhythm & blues. Our repertoire is deep and varied and provides a lot of fun, sing along type of music.
The band members are – Conny Töws (Drums), Gerry Chiverton (Guitar), Ray Pasnen (Guitar & Keys) and Jochen Kluwe (Bass).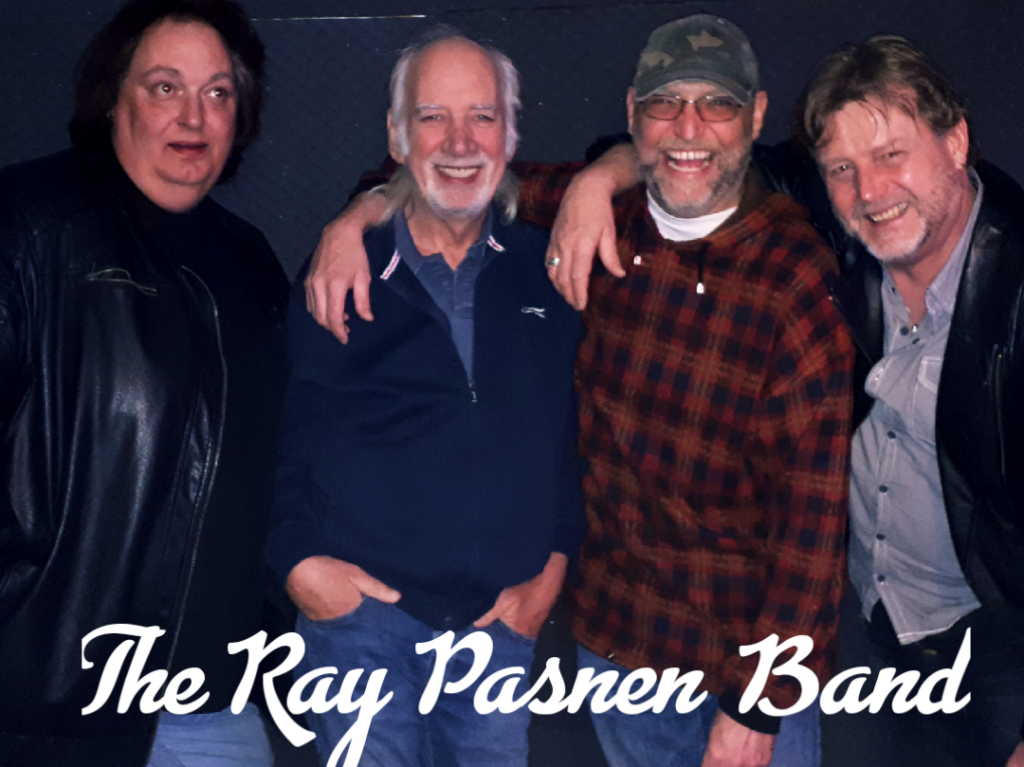 Our Songlist
AC/DC – Dirty Deeds
AC/DC – You Shook Me All Night Long .
AC/DC – Hell's Bells
Bryan Adams – Heaven.
Bryan Adams – Summer of 69
Bryan Adams – It's Only Love.
Allman Brothers – Midnight Rider
Allman Brothers – Soulshine
Bad Company – Can't Get Enough of Your Love.
Bad Company – Shooting Star.
Bad Company – Feel Like Making Love.
Eric Clapton – Layla
Eric Clapton – Lay Down Sally
Eric Clapton – Wonderful Tonight – Tears in Heaven
Beatles – Falling (I've Just Seen A Face)
Beatles – Eight Days a Week
Beatles – Love Me Do
Beatles – With a Little Help From My Friends
Bellamy Brothers – Let Your Love Flow
Chuck Berry – Medley: Johnny B. Good, Roll Over Beethoven, Oh Carol
Bruce Springsteen – Hungry Heart.
Bruce Springsteen – Dancing in the Dark.
Bruce Springsteen – My Hometown
Johnny Cash – Medley: Folsom Prison Blues, I Walk The Line, Ring of Fire
Tracy Chapman – Fast Car
Marc Cohn – Walking in Memphis
Dire Straits – Walk of Life.
Dire Straits – Sultans of Swing.
Dire Straits – Money For Nothing
Rolling Stones – Satisfaction
Rolling Stones – Honkytonk Woman
Rolling Stones – Angie – Dead Flowers
CCR – Proud Mary
CCR – Have you Ever Seen The Rain.
CCR – Lookin' Out My Back Door.
Phil Collins – Susudio
Phil Collins – Another Day in Paradise
John Denver – Take Me Home Country Road
Neil Diamond – Sweet Caroline.
The Doobie Brothers – China Grove.
The Doors – Love Me Two Times
The Doors – Roadhouse Blues.
The Eagles – Take It Easy.
The Eagles – Hotel California
The Eagles – Desperado
Tom Petty – Free Falling
Tom Petty – Running Down a Dream.
Tom Petty – Mary Jane's Last Dance.
Tom Petty – I Won't Back Down
Tom Petty – Learning to Fly
Pink Floyd – I Wish You Were Here
Pink Floyd – Another Brick in The Wall
Pink Floyd – Comfortably Numb
Lionel Richie – Easy (Like Sunday Morning).